Note: Kittens on this page are available for adoption, once microchipped. &nbs; Note that by law we can only sell microchipped kittens. Once a kitten is reserved, his/her photo is removed from the page. Kittens on hold are still listed here.

On Hold means someone has registered an interest in a kitten: reserved means that someone has paid a deposit...

To find information ANY TIME about ANY of our kittens or litters, start with our LITTERS page!
We have the following kittens available for adoption
click on the photos below to see more photos of these lovely kittens for sale to loving homes...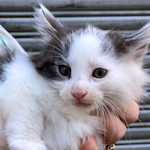 FERIS
available
(F Litter)
956 000 012 187 088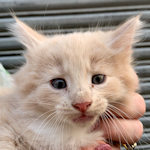 FREDDY
available
(F Litter)
956 000 011 229 617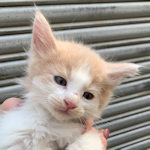 FREYDA
available
(F Litter)
956 000 012 187 796